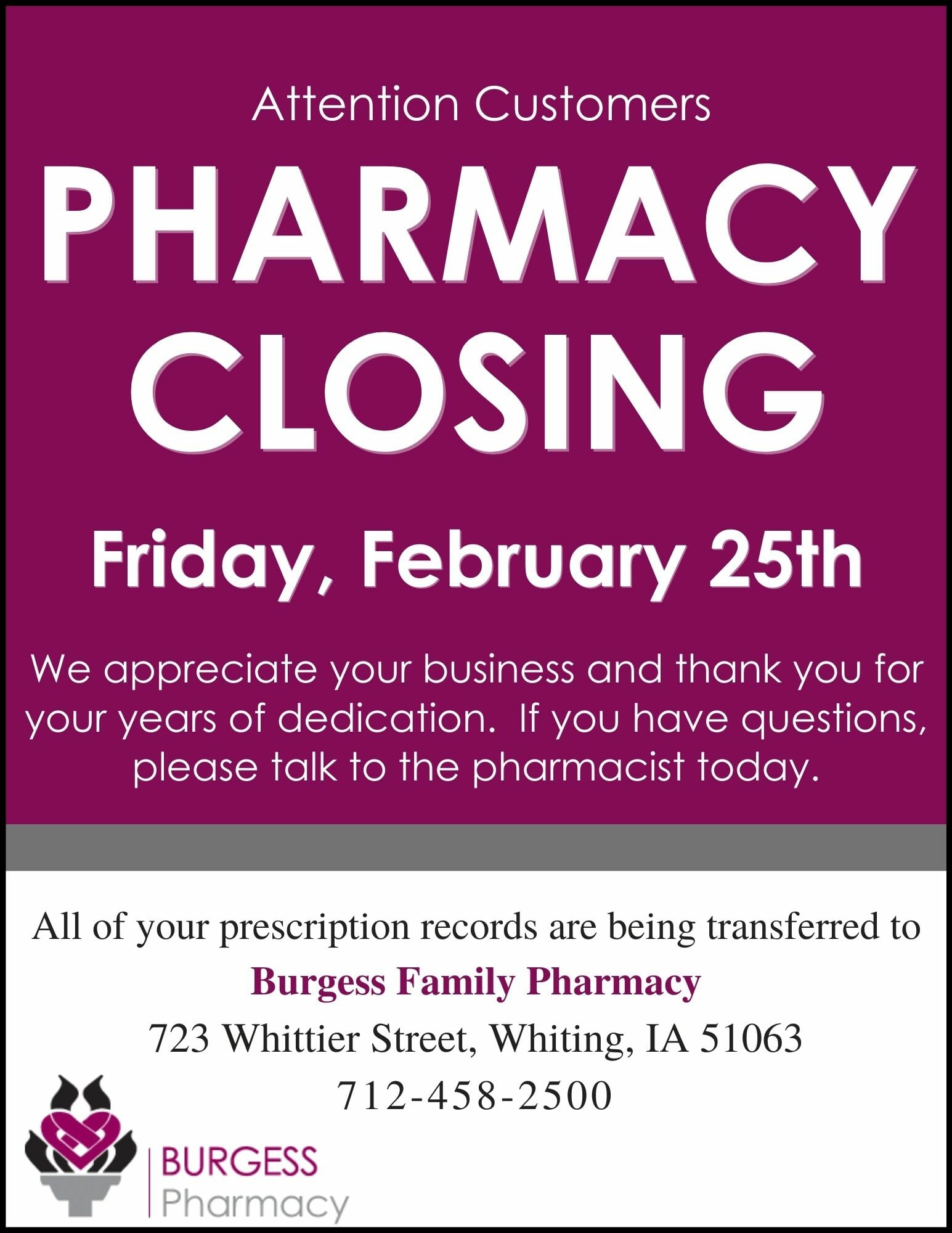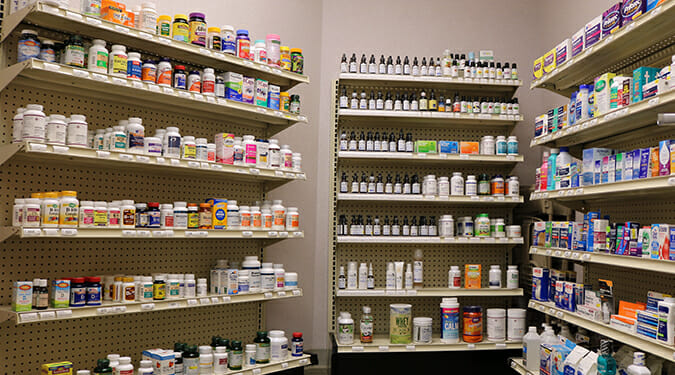 Hours
Monday: 9AM-12:30PM, 1-5:30PM
Tuesday: 9AM-12:30PM, 1-5:30PM
Wednesday: 9AM-12:30PM, 1-5:30PM
Thursday: 9AM-12:30PM, 1-5:30PM
Friday: 9AM-12:30PM, 1-5:30PM
Burgess Health Center's family pharmacies offer you another reason to trust Burgess for your family's healthcare. Our registered pharmacists work with your healthcare providers as an important part of your care team.
Burgess pharmacies offer:
Seamless communication between your doctors and pharmacists
Medication therapy management to ensure your prescriptions don't have negative interactions
One-on-one medication counseling and advice from your pharmacist
Personalized service from people who know your name
Free local prescription delivery
Acceptance of most major insurance plans and direct communication with your insurance company
Convenient locations and hours
Follow our Facebook page for special offers and educational information.